Capital Credits Distributed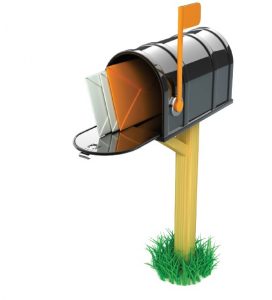 In a few days you will receive a check for your capital credit retirement if you were a member of Woodruff Electric in 1984, 1985 and 2018. Everyone looks forward to receiving a check, but not everyone really understands what it represents and why they receive the check.
One of the fundamental differences between a cooperative and an investor-owned utility is the fact that money earned in excess of expenses is returned to the membership of the cooperative. The money earned in past years has been used to build new power lines, purchase poles, wire, and transformers, and to perform maintenance and make improvements to our electric system. In effect, the cooperative has borrowed capital from its members rather than going to the financial market. Use of this money helps to reduce our operating expense and keep our electric rates low.
Every member is allocated a proportionate share of the cooperative's earnings each year. Annually, the board of directors of the cooperative will evaluate the financial condition of the co-op to determine the amount of capital credit allocations to be retired. This year the board of directors voted to return over 2 million dollars to the members of the cooperative. This will bring the total retired capital credits to more than 18.6 million dollars.
As a member of Woodruff Electric Cooperative, you are one of approximately 10,500 owners. This is another fundamental difference between a cooperative and an investor-owned utility. All the owners of Woodruff Electric receive electric service from the cooperative, as do all the directors. All pay the same rates within each membership class and receive the same service.
There are many former members who are eligible to receive Capital Credit refunds from prior years but due to incorrect forwarding mailing addresses these members may not receive refunds. The Cooperative urges everyone who discontinues electric service to leave a forwarding address so their future Capital Credit refunds can be mailed at the appropriate time.
Providing safe, reliable electric service at the lowest cost consistent with sound economy and good management is our goal at Woodruff Electric. Working together as a cooperative since 1937, we now have over 4,900 miles of line in seven counties and over $176 million in total assets at the end of 2018. Woodruff Electric is proud to be your local energy partner.
A Trip of a Lifetime
2019 Youth Tour to Washington
Congratulations, Austin Hill and Lily Hess!
Woodruff Electric Cooperative is pleased to announce that Austin Hill and Lily Hess both of Wynne will represent the cooperative on this year's Youth Tour to Washington, D.C., June 14 – 20. Both students attend Wynne High School and just completed their junior year. They were chosen through an essay contest. 
This year they were asked to explain "How rural electrification has affected lives and economic growth from the 1930's through the present and its likely effects on the future." Austin and Lily were selected among 45 Arkansas high school juniors who will participate in Youth Tour.
The group will visit the U.S. Capitol, the Smithsonian Institution, the Washington, Lincoln, and Jefferson monuments, the Vietnam Memorial, World War II Memorial, the Korean Memorial, National Pentagon 9/11 Memorial, Newseum, Mount Vernon, and other sights in Washington, D.C. The group will also attend special programs developed by the National Rural Electric Cooperative Association (NRECA). NRECA is the national level organization of electric cooperatives that coordinates the annual Youth Tour.
In addition, the youth from Woodruff Electric Cooperative are eligible to compete to represent Arkansas on the NRECA Youth Leadership Council. Arkansas' representative, selected by the tour directors, will attend NRECA's national meeting and participate in a variety of other cooperative activities throughout the year. This year, the selected representative will receive a $2,000 college scholarship.
Woodruff Electric Cooperative, one of 17 electric distribution cooperatives within the state, sponsored Austin and Lily on this "trip of a lifetime." They will join approximately 1,600 students from across the nation in Washington, D.C. for the Annual National Rural Electric Youth Tour. Woodruff Electric and the state's other electric cooperatives operate collectively as the Electric Cooperatives of Arkansas. This is the 31st year that the Electric Cooperatives of Arkansas have sponsored the trip.